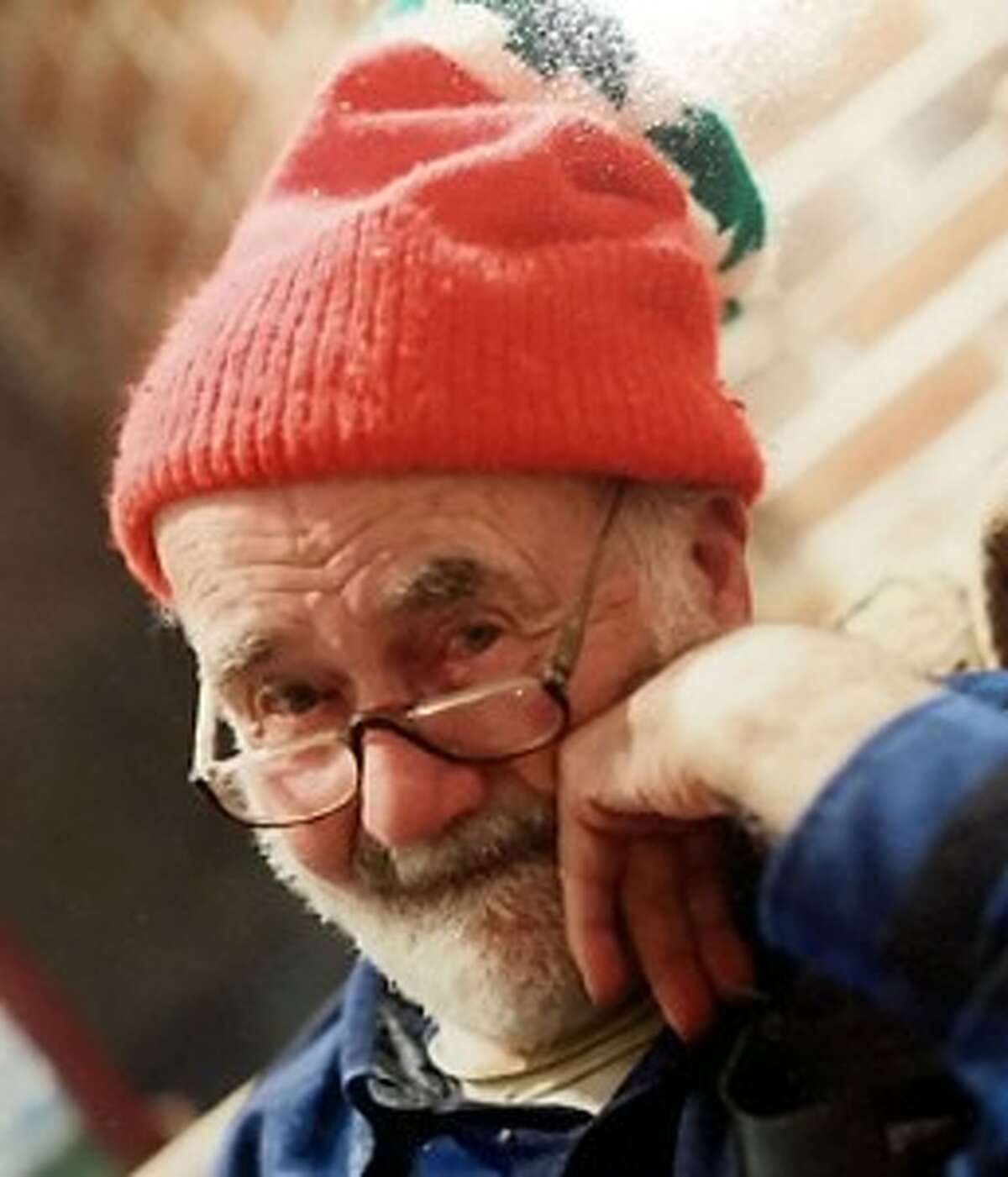 Philip Hubbell Jones Jr., age 96, of Shelton, died peacefully August 10 at home surrounded by his loving family.
Born October 16, 1918 at Griffin Hospital in Derby, he lived his entire life on the Jones Family Farms, founded by his great-grandfather. He never retired, inspiring and mentoring his children, grandchildren, great-grandchildren and a wide circle of family and friends with his interest in trees, history, collecting and land stewardship. He lived his life with intention, wanting to leave a legacy of improving the lives of family, land, and community. Philip was continually pursuing his passion for lifelong learning through an insatiable interest in collecting stamps, books, historic letters and paper ephemera, especially as it related to the lives of ordinary people.
Throughout his life he volunteered tirelessly with myriad groups that exemplify the scope of his interests. These included UConn 4-H, Scouting, Shelton Land Conservation Trust, Plumb Memorial Library, Connecticut Forest and Park Association, Fairfield County Farm Bureau, Connecticut Christmas Tree Growers Association, National Christmas Tree Association and its journal, The Institute for American Indian Studies in Washington, CT, The National Manuscript Society, The Ephemera Society of America, Shelton History Center, Monroe Historical Society, Monroe Cemetery Association and the Huntington Congregational Church. He served two terms (1948-1952) in the Connecticut House of Representatives. In many of these organizations he served in a leadership capacity, often participating in the founding of the organization.
He walked two miles to the White Hills School until the advent of the horse-drawn school bus. Because the country needed food during World War II, he was asked to stay on the farm. With encouragement from his grandfather he had begun planting evergreen trees in the late 1930s. By the late 1940s he realized people were eager to cut their own Christmas trees and with his wife Elisabeth created a beloved tradition for generations of families to harvest their own trees at the Jones Tree Farm. Philip delighted as his son, grandson and their spouses added new agricultural endeavors which evolved to the current Jones Family Farms. Into his early 90s he could often be found at his sawmill sawing lumber from trees he'd planted in his youth.
He was predeceased by Elisabeth, his wife of 61 years and siblings Newell and Carol.
He is survived by his sister Barbara Foote; his three children: Terry Hubbell Jones and wife Jean Crum Jones of Shelton, Dr. Sandra Lee Jones of West Suffield and Daniel Philip Jones of Taos, NM. Also surviving him are four grandchildren: Philip (Jamie) Jones and wife Christiana of Shelton, Gwyn Jones and husband Terry Eagle of Shelton, Jeremy Philip Jones Pollack and wife Crista Grasso of Tolland, Carolyn Elisabeth Lehman and husband Derek of Elizabethtown, PA. He leaves great grandchildren Jackson, Sam, Juliet and Dylan of Shelton and Madison and Katie of Elizabethtown, PA as well as eleven nieces and nephews and their families.
The family gives special thanks to Linda Condaris and her team for their many years of loving care to Philip. Additional thanks to his caring physician Dr. John Farens and the team of physicians, nurses and caregivers at Griffin Hospital as well as the Connecticut Hospice team.
A Memorial Service will be held on Friday, November 13, at 1 p.m., at Huntington Congregational Church with a reception immediately following in the Church hall. Riverview Funeral Home, 390 River Rd. in Shelton are entrusted with the arrangements. There will be no calling hours and burial will be private.
In lieu of flowers, the family requests donations in memory of Philip H. Jones, Jr., which will be designated for either the Connecticut Forest & Park Association (www.ctwoodlands.org), Philip Jones Fellowship Fund at the Ephemera Society of America, (http://www.ephemerasociety.org/news/news-philjones.html), or Griffin Hospital (www.griffinhealth.org). Please make the contributions payable to the Valley Community Foundation, 253 A Elizabeth Street, Derby, CT 06418; 203-751-9162. Donations may be made online at www.valleyfoundation.org please refer to "Jones Family Farms Fund" from which the funds will be transferred to your designated non-profit.