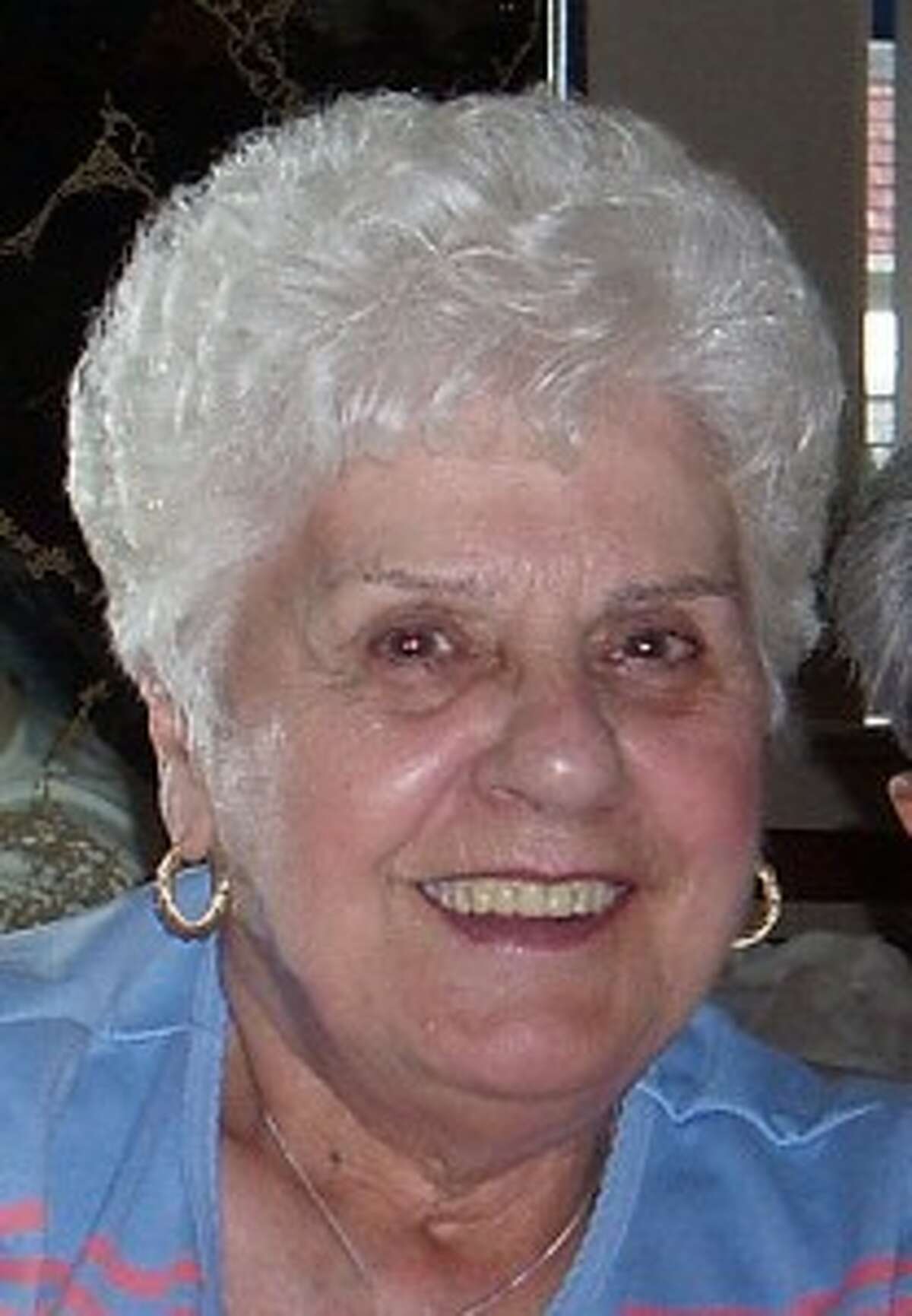 Valentina Picheco Cascella, age 81, beloved wife of Robert R. Cascella, passed away on Monday, March 2, 2015.
Born in Bridgeport on August 25, 1933, she was a daughter of the late Antonio and Rosario Salitio Picheco.
A former Shelton resident for 36 years, she also lived in Bridgeport and Milford.
Mrs. Cascella found great pleasure in cooking for her family and spending time with her grandchildren. In her earlier years, she and her husband enjoyed their many trips traveling all around the world. She was also a member of the Italian American Club.
She was predeceased by her son, Anthony R. Cascella, five brothers, Michael, Mario, James, Glen and Anthony Picheco and two sisters, Rose Vallilo and Vera Vecchio.
In addition to Robert, her husband of 63 years, survivors include her daughter, Cheryl Confalone and her husband Dr. Leonard Confalone of NJ,  daughter-in-law, Susan Cascella of Milford and daughter, Michelle Ferrari and her husband James of Ansonia, a brother, Robert Picheco and his wife Patricia of SC, a sister, Phyllis Goldie of Florida, nine grandchildren, Robert Cascella, Anthony Cascella, Joseph Aspelund and his wife Cathryn, Deana Confalone, Shanna Rohland, Matthew Cascella and his wife Jeanna, William Rohland and his wife Kate, Jodi Cascella and Christian Confalone, seven great grandchildren, Anthony Cascella, Kadence Leidy, Nico Turpin, Madelyn Aspelund, Cameron Cascella, Victoria Aspelund and Morgan Cascella.
Funeral services will take place on Monday, March 9, 2015 at 10:00 a.m. in the Abriola Parkview Funeral Home, 419 White Plains Road, Trumbull, and at 11:00 a.m. in St. Ann Church, Milford for a Mass of Christian Burial. Interment will take place in Riverside Cemetery, Shelton in the spring. Relatives and friends may call on Sunday from 1-5 p.m.
In lieu of flowers, memorial contributions may be made to the Day by Day Hope Foundation, (www.dbdhf.org), 90 Sand Hill Rd., Kendall Park, NJ 08824.
For more information or to leave an online condolence, visit us at www.abriola.com.