This is a carousel. Use Next and Previous buttons to navigate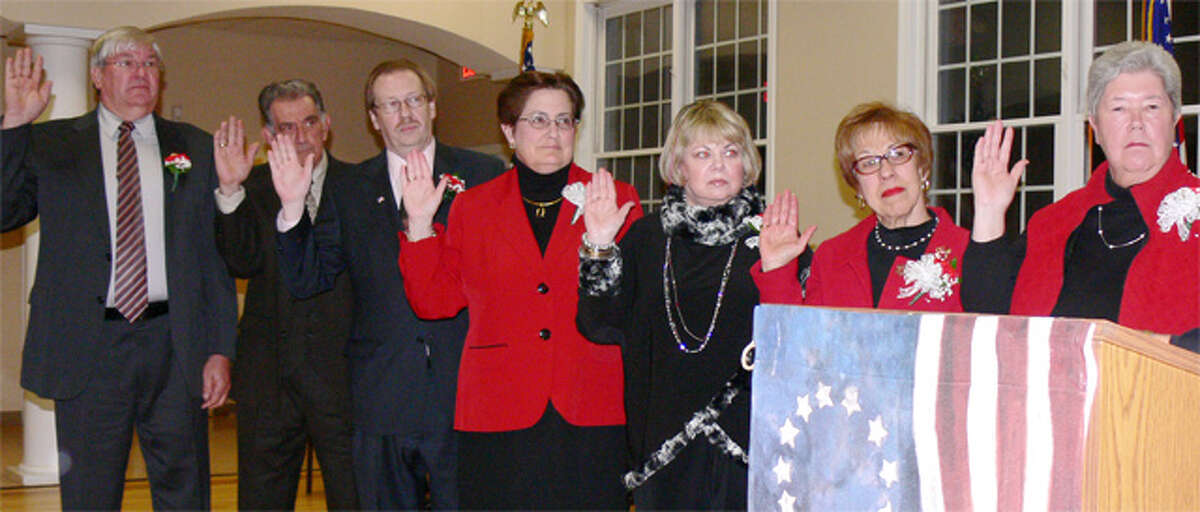 In addition to mayor and Board of Aldermen, Shelton Board of Education members were sworn into office during the inauguration ceremony Tuesday at the Shelton Senior Center (Photos by Brad Durrell).
Show above are school board members, from left, Win Oppel, Thomas R. Minotti, Mark S. Holden, Kate Kutash, Kathleen T. Yolish, Faith B. Hack and Arlene Liscinsky. Missing from photo are John J. Francino-Quinn and Thomas J. Walsh III.