This is a carousel. Use Next and Previous buttons to navigate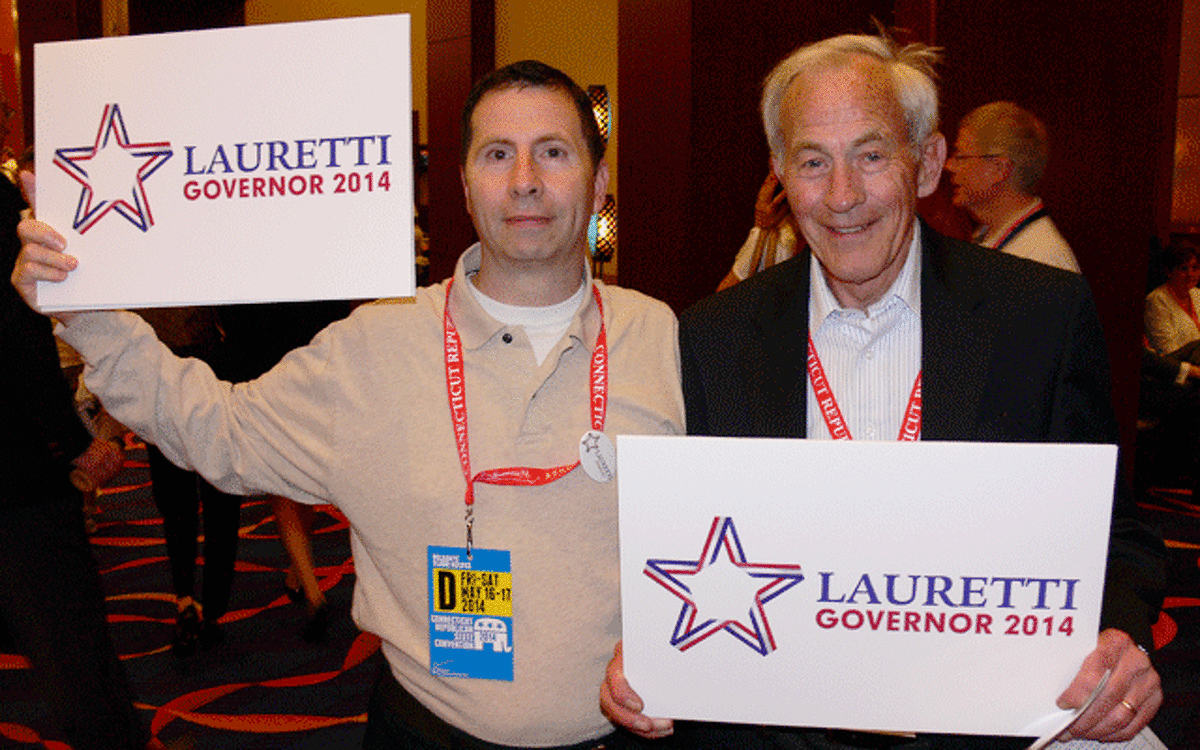 Alderman Eric McPherson and Steve Morse, who is city Sewer Commission vice chairman, show their support for Mayor Mark Lauretti's gubernatorial campaign at the Republican State Convention on May 17 at the Mohegan Sun convention center.
Lauretti did not get enough delegate support to automatically qualify for a primary, and now must decide whether to try to collect signatures to be put on the primary ballot.