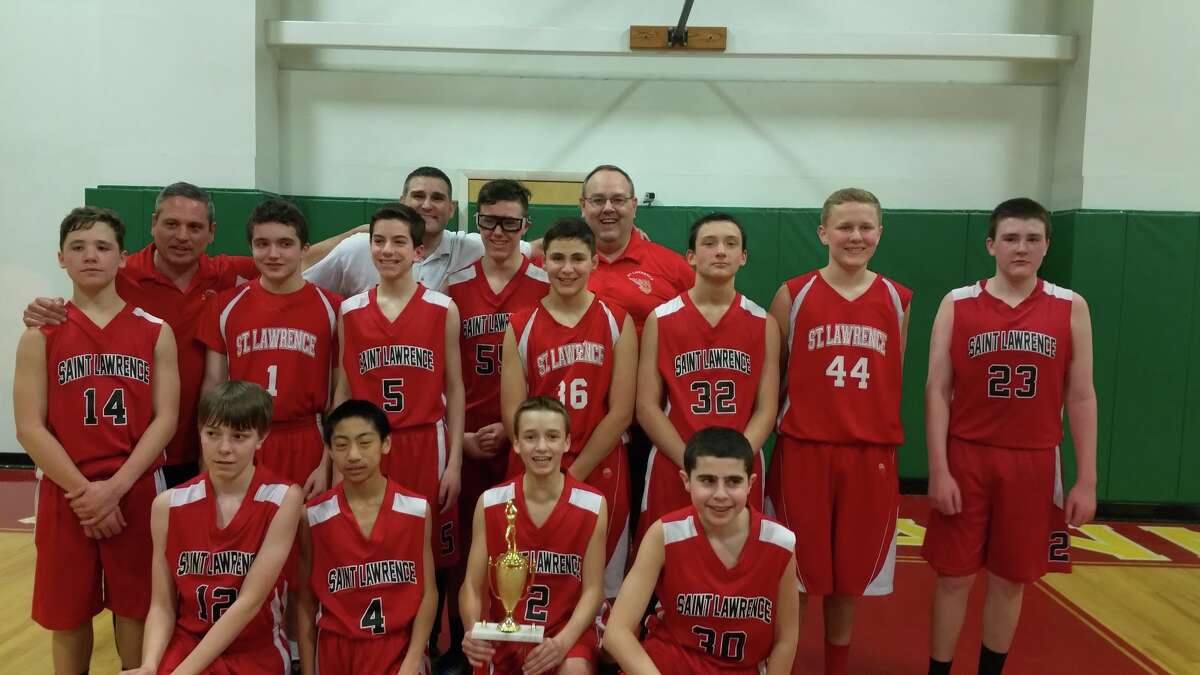 The boys eighth-grade varsity basketball team from Saint Lawrence School in Shelton finished off an undefeated championship season on Sunday by defeating Assumption School from Fairfield, 47-41, at Saint Ann's in Bridgeport.
It was an overtime thriller in which Saint Lawrence was able to come away with the victory. Assumption was able to tie the game up with 1.7 seconds remaining on the clock.
However, in overtime, Saint Lawrence (14-0) did not give up a basket and made all of its free throws to seal the victory.