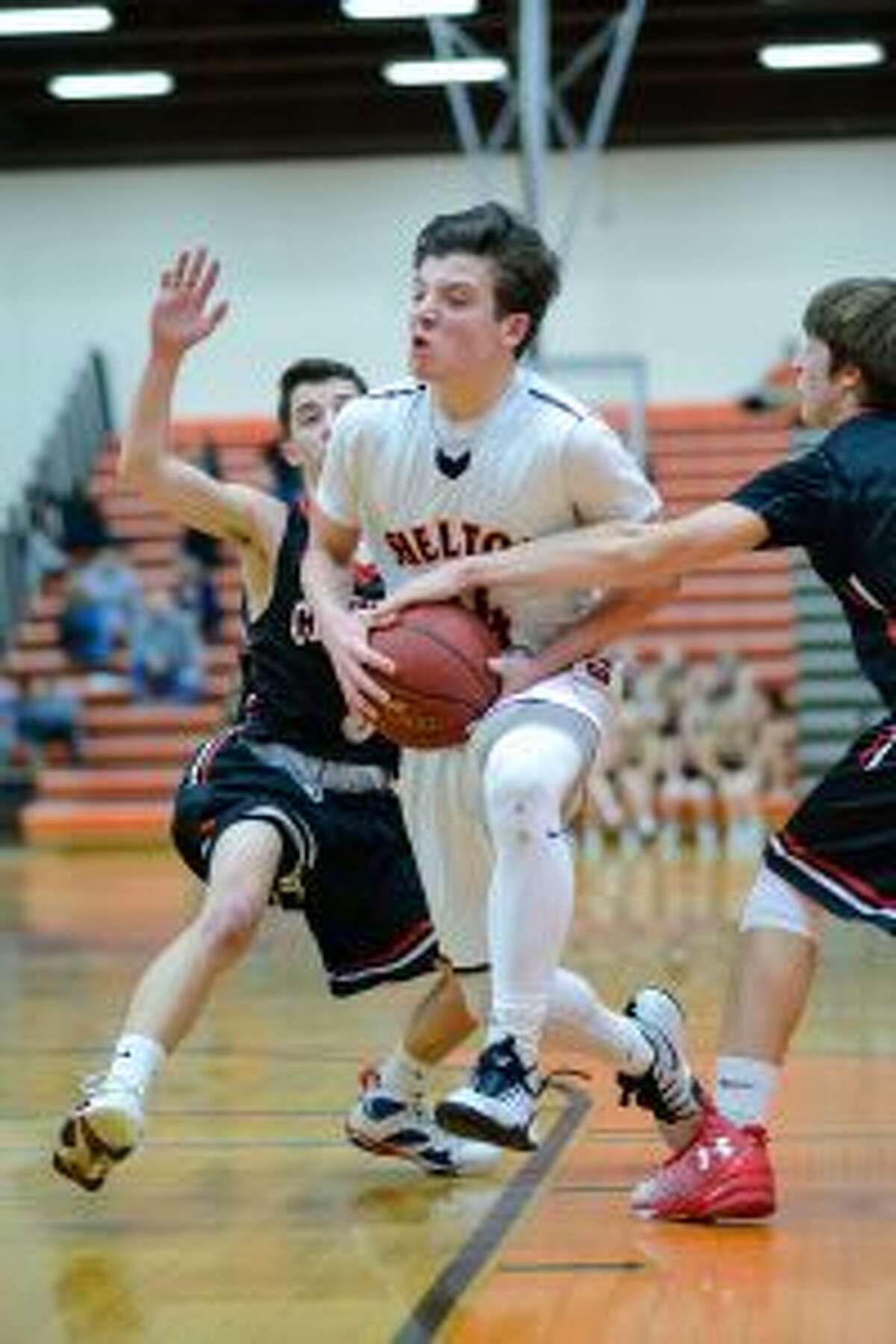 The Shelton High boys basketball team hit a stumbling block on Thursday night as the Gaels dropped a 57-53 decision to Cheshire in an opening round game of the Southern Connecticut Conference playoffs.
The ninth-seed Rams took their final lead, 45-44, with 5:02 to play on a basket by Drew Hart (team-leading 22 points), then held on down the stretch for their 11th win of the year against 10 losses.
Sophomore Brian Berritto's 3-pointer with 11.3 seconds left narrowed Cheshire's margin to two, 55-53, but the 13-8 Gaels were forced to foul and Eric Angelone iced it by making two free throws with nine seconds left.
Brian Berritto finished with a game-high 25 points for the No. 8 seed and host Gaels. David Wells was the only other Shelton player in double figures with 10.
Early foul trouble forced Shelton coach Brian Gardiner to sideline Jeff Stockmal and the senior, who usually averages 17 points per game, was limited to five.
Stockmal had three first-half fouls.
"We still managed to hang in the game despite having to sit Jeff for long  periods of time," Gardiner said. "But,it obviously hurt us offensively."
Shelton had beaten Cheshire twice during the regular season, once 71-70 in double overtime and 70-64 the other time the two teams met.
It marked the four consecutive year that the Gaels have been knocked out in the opening round.
Cheshire advances to Saturday's quarter-final round where the Rams will meet top-seed Notre Dame of West Haven in an 11 a..m game at Branford High School.