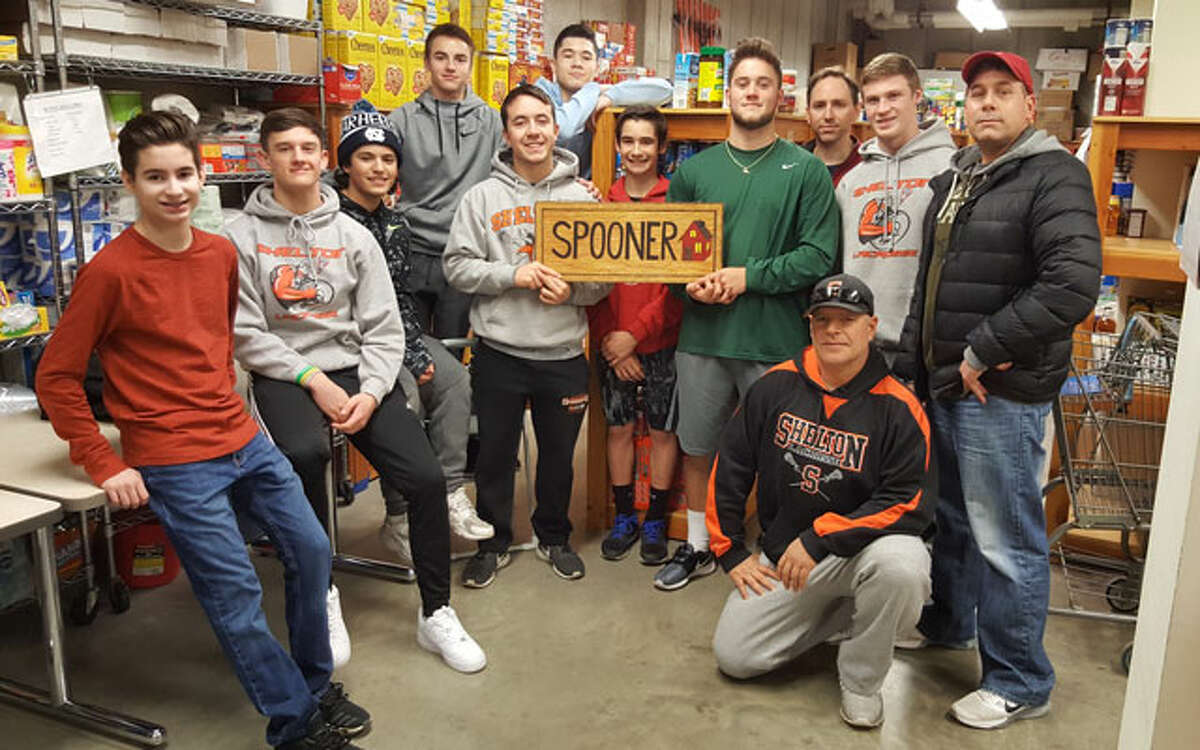 Shelton High's boys lacrosse team not only works together to get to the goal and score on the field, but to reach goals off the field as the Gaels conduct a fundraiser to benefit the Spooner House.
When the Gaels are not making passes, taking shots and defending the opposition they are stocking the Spooner House pantry, serving meals, and helping their facility in any way they can.
For every $1,000 the team raises on its Go Fund Me page, the Gaels donate service hours at events at the Spooner House, which has the mission of providing food, shelter and support services to people in need. The team's goal is to reach $7,000 and participate in seven events.
The Shelton players are well over halfway to their ultimate goal of raising $10,000 and if and when they reach it, the Gaels will provide and serve a meal at the Spooner House.
"Captains Tim Schiffer and Matt Wadeka have been instrumental along with booster club members to get this fundraiser off the ground and involve players with something much larger them their teams and themselves," Shelton coach Matt Read said. "They are learning that giving back to their community is very worthwhile and helps many less fortunate people in the Shelton community."
Schiffer said that when stocking shelves the players have an efficient system down and work together to get the job done.
"It's good team bonding," Wadeka added.
Rob Rice, the Shelton lacrosse booster club co-president, and Steve Kline, a booster club member, have been point people to organize with the Spooner House to set up service hour events.
In addition to getting satisfaction from helping out in the community, players fulfill high school service hour commitments toward graduation requirements.
"This is a win-win-win for the Spooner House, the city of Shelton, and our lacrosse program directly," Read said.
"The benefits to our program have been great, because it has brought our team together as a unit, focusing on a bigger picture than our individual daily lives, while allowing our players to grow and mature as vital members of society," Read added. "I could not be more proud of our team and our players for wanted to do such a worthwhile endeavor outside their busy school and athletic calendars."
Kline notes that the efforts of the players have exceeded the expectations of the Spooner House with their contributions.
The boys lacrosse team is having a Fill-a-Truck effort at its Monday, May 1, home game versus Foran of Milford, which begins at 7 p.m.The Gaels will look to fill the Spooner House van with nonperishable food items. Youth lacrosse players who wear their jersey and bring a boxed or canned food item will be able to see the game at no charge.