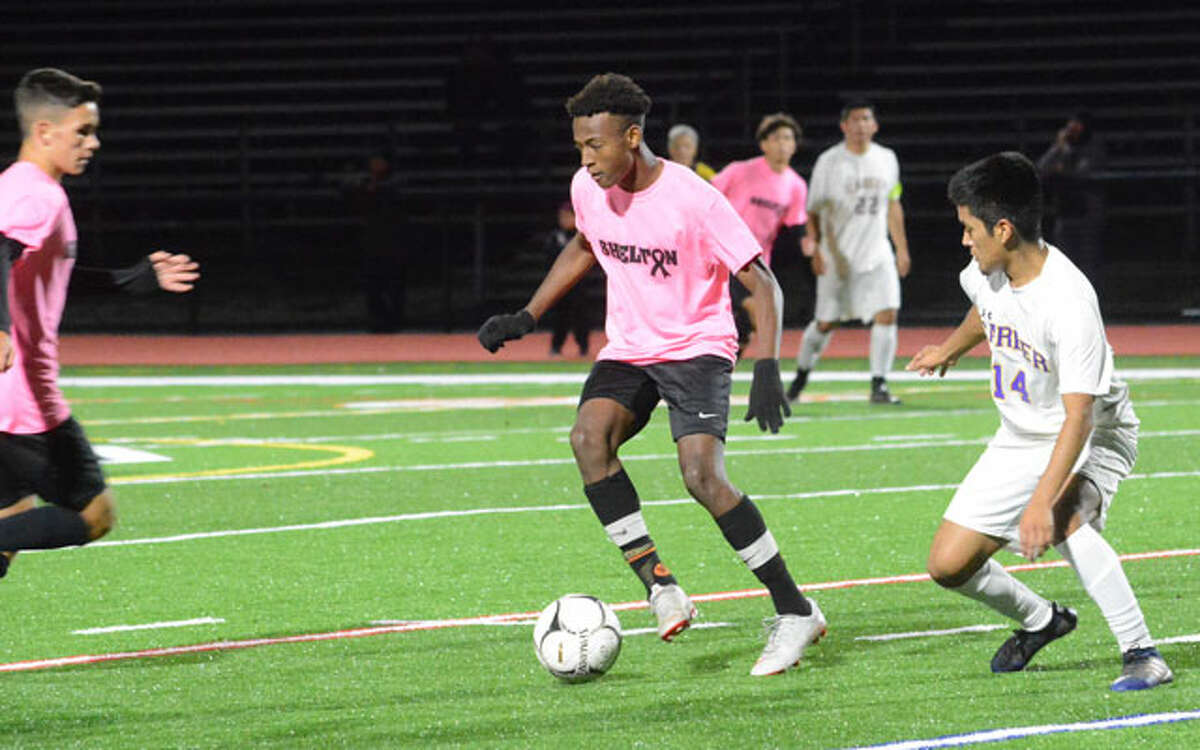 A pair of penalty kick goals paved the way to the Shelton High boys soccer team's 3-0 victory over visiting Career/Hillhouse of New Haven, at Finn Stadium, on Saturday night.
The Gaels improved to 9-5 overall.
Erik Lorent scored the lone first-half goal after being fouled in the 18 yard box with 16:44 remaining in the opening half.
Lorent narrowly missed extending the lead seconds later when he got behind the defense but had his initial attempt broken up by charging Career/Hillhouse goalkeeper Ethan Silver, then has his follow-up try blocked by defender Calvin Cokely on the goal line.
The visitors, despite falling to 2-9-1, gave the Gaels all they could handle for much of the match. Shelton did control the play throughout most of the game but didn't break during game action until the final six minutes.
Jonathan Dias was fouled in the box and converted a penalty just under 12 minutes out of the halftime break.
The Gaels cashed in a on a passing sequence that culminated with Chris Conrad one-timing a cross into the back of the goal with 5:53 to go. The play started near the middle of the field with Lorent sending a pass up the left side for his brother Jason Lorent who send the ball over to Conrad at the far post.