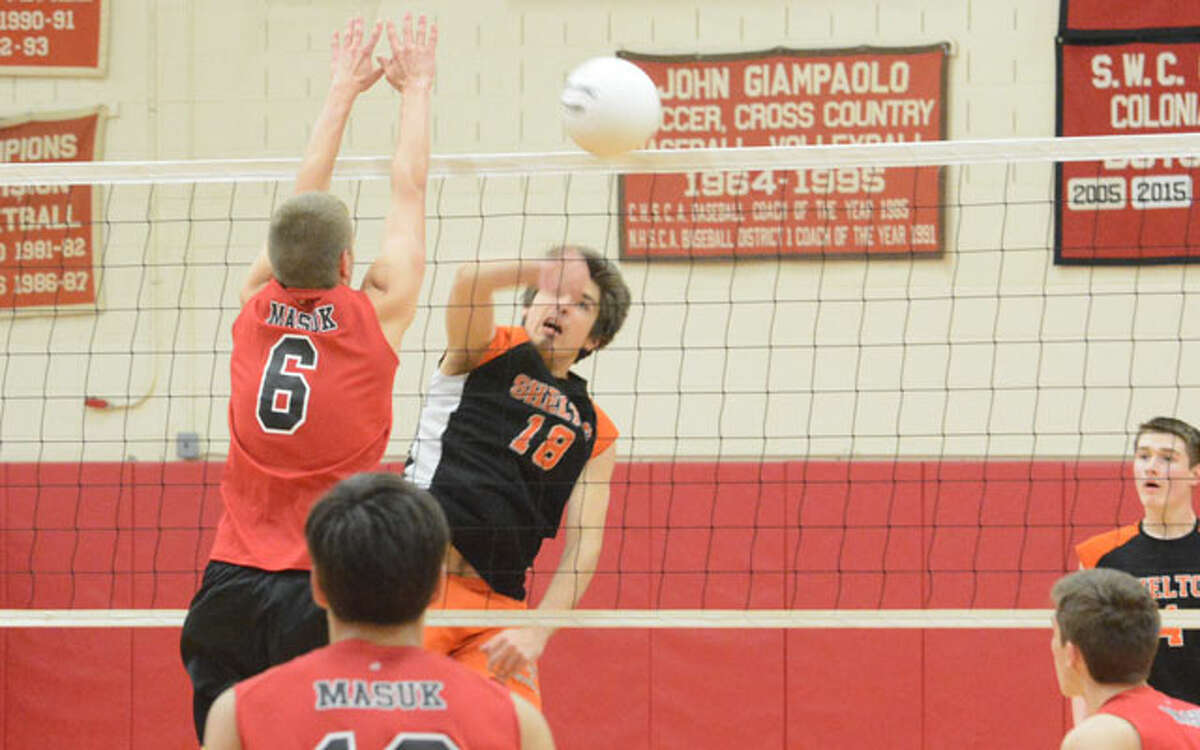 Having beaten Masuk in a five-game thriller for its last win, back on April 20, Shelton High's boys volleyball team members knew it wouldn't be an easy task to shake a three-match losing streak in a rematch with the Panthers, on Wednesday.
Add to the equation the fact the Gaels haven't had their full lineup available in practice leading up to the match because of school activities and illness impacting the roster, and the result was a three-game defeat as the Gaels fell to 4-7 overall.
"We just haven't been able to practice together as a team and that hurts," Shelton coach LeAnne Bianchine said after Masuk won 3-0 (25-16, 25-16, 25-23).