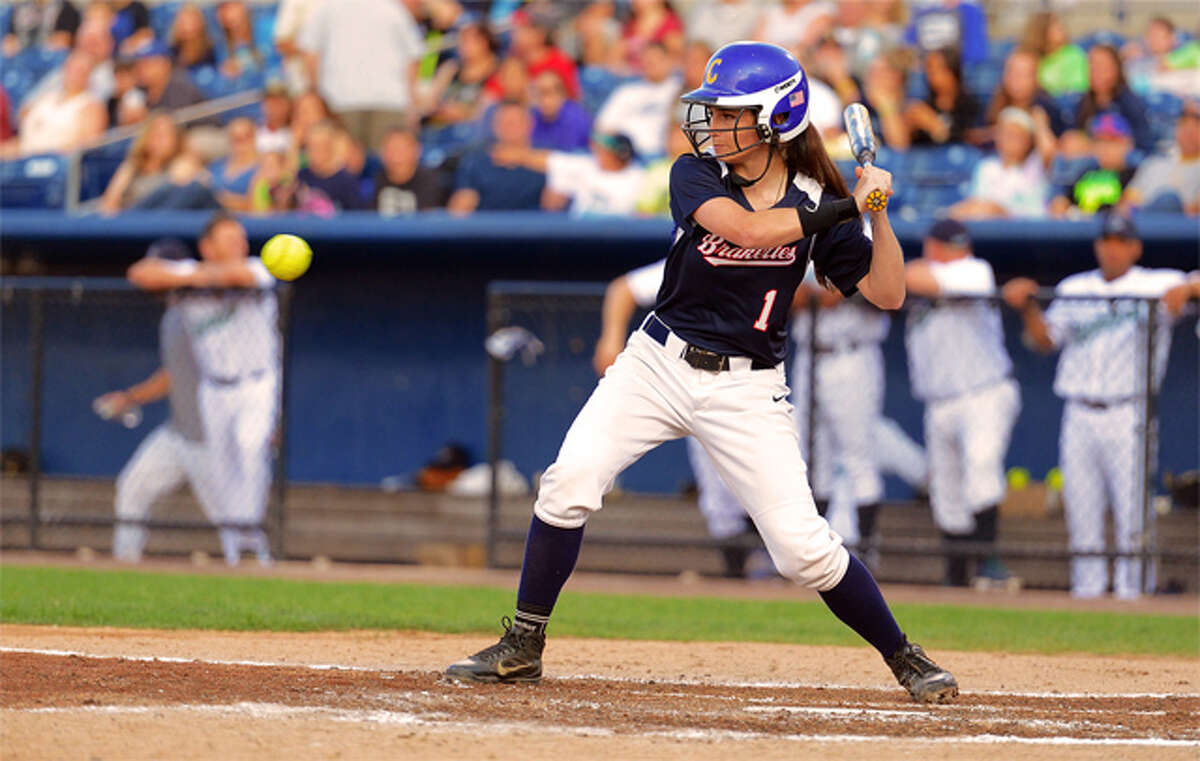 Team Canada showed why it is one of the top softball teams in the world last week as they swept a five-game series from the Stratford Brakettes at Frank DeLuca Field.
It was a tuneup for Team Canada, which is playing in the World Cup of Softball in Irvine, Calif.
"They were better than advertised," said Brakettes manager John Stratton. "We knew it was going to be a tough task to beat them. We didn't know it was going to be impossible. They have everything you need to win championships. They are the best team we've played since the talent-laden Team USA played at DeLuca Field in 2008.
The Brakettes will return to action Thursday when they host the Connecticut Seahawks in a 7 p.m. doubleheader at DeLuca Field. They also play the New York Swag at 7 on Friday night.
"I thought we had them in the second game Friday night," Stratton said. "But their pitcher just buckled down and took control."
After four scoreless innings, Team Canada broke through in the top of the sixth against Brandice Balschmiter (6-2) on a two-run home run by 6-foot-3 catcher Kaleigh Rafter, a former Florida State University All-America.
Ex-Georgia Tech standout Jen Yeeled had a single to left before Rafter belted a 250-foot circuit over the left center field fence.
Balschmiter worked out of danger all game, four times leaving the bases loaded. She struck out five and allowed eight hits.
In the Brakettes' fifth inning, second baseman Tatum Buckley homered to center field to make it a 2-1 game.
Denise Denis, who had two of the team's five hits, led off the bottom of the seventh with a single and promptly stole second base.
Stratton had the heart of his order, Emily Lochten, Elena Bowman, and Buckley coming up.
Reliever Sara Groenewegen, an All-Big Ten selection at Minnesota as a freshman, then struck out the side to preserve the win.
Canada had won Thursday's night's twinbill by 9-1 and 2-0 scores and they took Saturday's opener 5-1. Team Canada also won Saturday's rain-shortened game, 5-0.
Team Canada Manager Mark Smith, a member of both the Canadian and International Softball Federation Halls of Fame, had praise for the Brakettes.
"They are a class organization and we enjoy playing them," he said. "We hope to continue the relationship into future years. Everyone in softball knows about the Brakettes and their great tradition."
Brakettes clinics
There are still openings in the remaining Stratford Brakettes softball clinics for girls eight through high school seniors. The Offense/Hitting session is July 6-7 at DeLuca Field and the Defense/Fielding session is July 9-10.
The second Beginning Pitching session is July 13-14.
All sessions are 9:30-12 noon.
Contact the Brakettes softball office at 203-378-7262 or via e-mail, brakettes05@hotmail.com, for additional information.