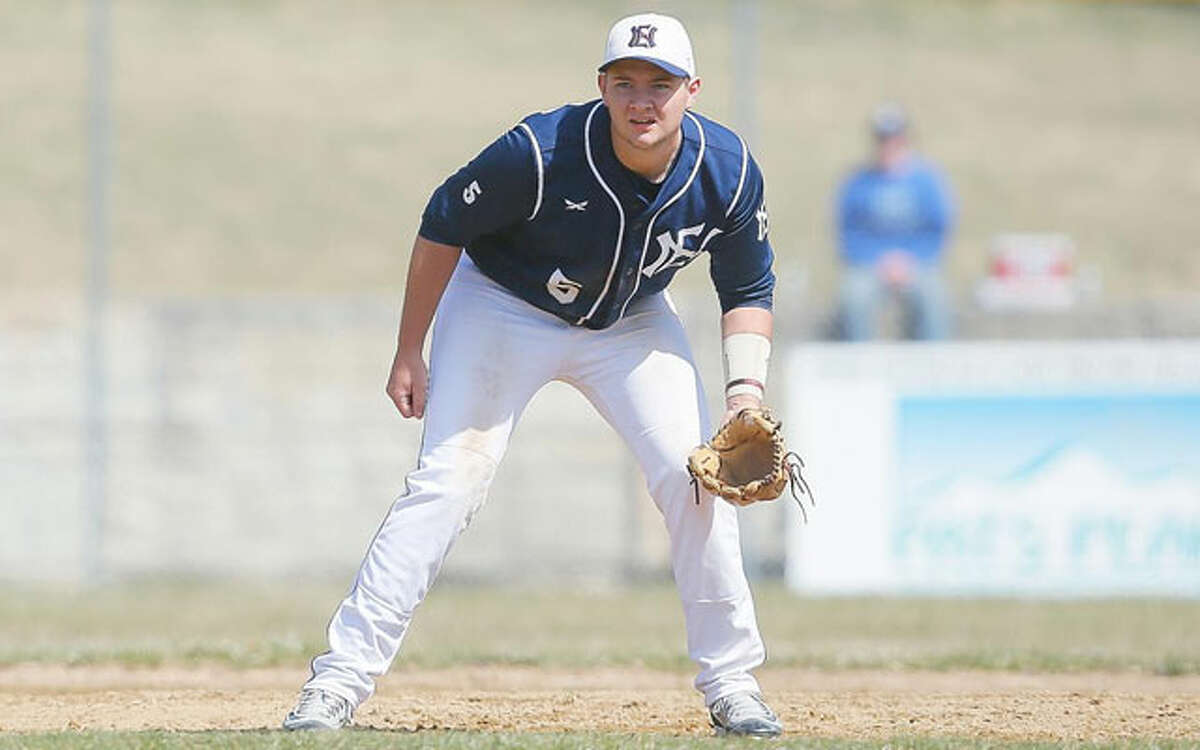 Vincent Backert, a Shelton High graduate, recently completed his junior season at New England College — leading the team and the North Atlantic Conference in several categories.
Backert played in 30 games for the Pilgrims, batting .321 for the season with seven runs, 26 hits, four doubles and 15 RBIs. He had a slugging percentage of .357 and a fielding percentage of .936.
Backert, an Environmental Science major, was even more impressive on the mound — starting six games for the Pilgrims and going 4-2, 4-1 in conference games, with a 3.27 ERA.