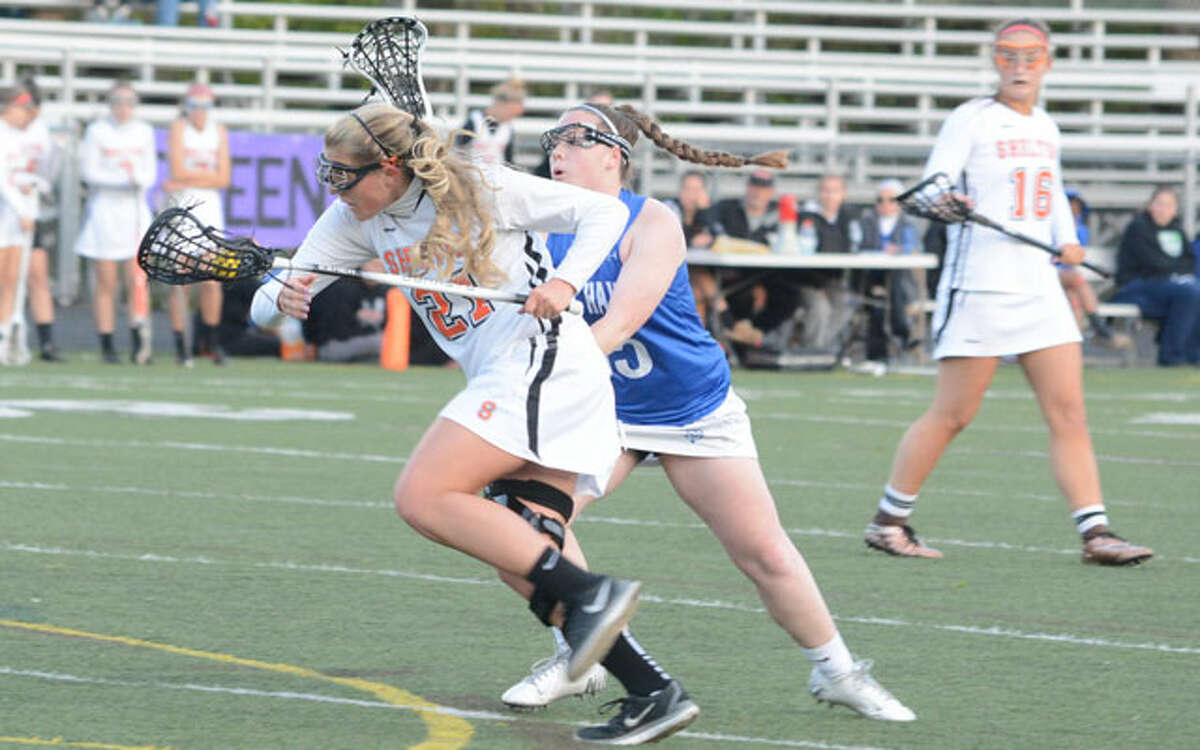 Shelton High's girls lacrosse team broke an early first-half 1-1 tie with four goals in a span of just 2:23 against West Haven on Monday night. That sparked a 9-0 run en route to a 12-6 triumph over the Blue Devils at Finn Stadium.
The Gaelettes, on their Senior Night, won their third straight game to get to the .500 mark at 6-6 overall. West Haven fell to 6-8.
Nicole Roberts led Shelton's offense with four goals, Danielle Kreitler scored three, Shelby Offord and Rachel Drost both had two, and Jillian Ortoli also hit the back of the net.