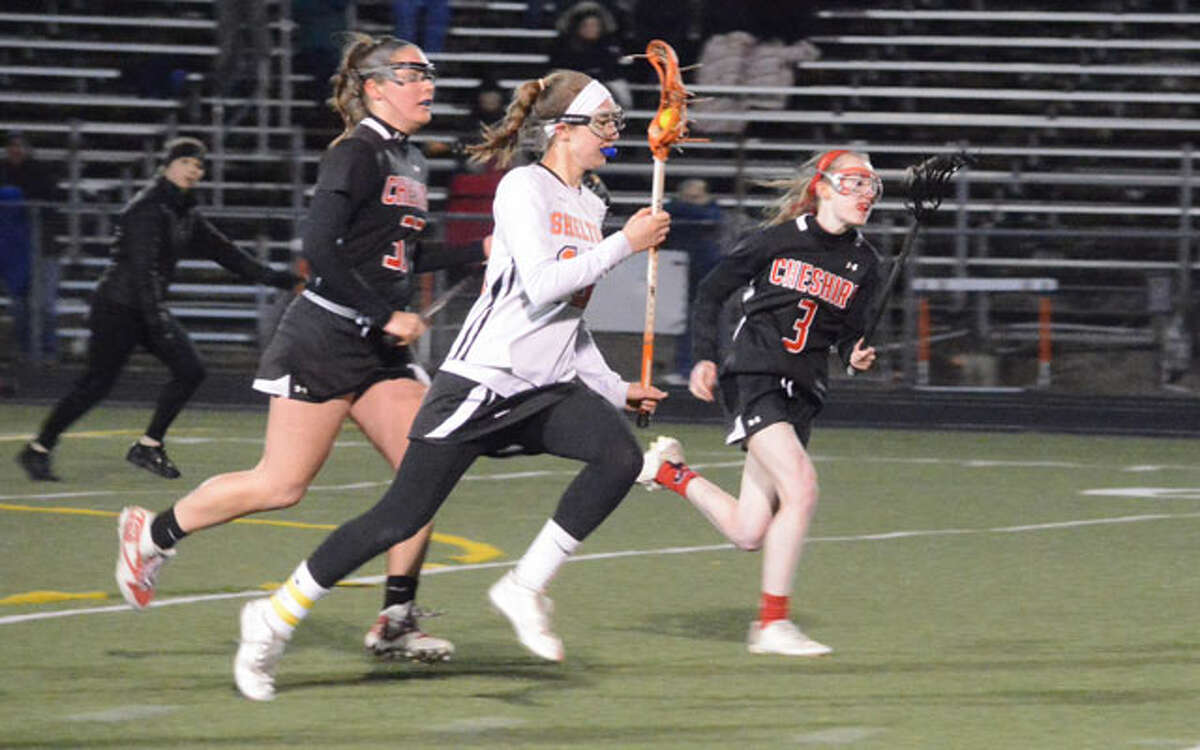 Shelton High's girls lacrosse team, on a blustery Friday night, took the field for its season opener to host Cheshire.
The Gaelettes lost 9-3, but the silver lining is that Gaelettes coach Kat Dennington said this might just be the team's toughest game of the campaign, and she was pleased her squad kept the score differential to a half-dozen.
Cheshire built a 7-2 lead by halftime and was led by Brooke Jackson with a hat-trick.
Shelton's Rachel Drost, Danielle Kreitler and Morgan Zayas all hit the back of the net.
Nicole Frese was in goal and made five stops for the Gaelettes.
"It was a really tough team," Shelton captain Shelby Offord said of the Rams, adding that she the Gaelette defense was strong.
Offord and Dennington noted that Megan Kreitler, Zoe Figueroa, Makayla Kraynak and Zoe Hunt were solid in the back to limit Cheshire's set-offense scoring chances.
Dennington noted that the Rams capitalized on her team's miscues moving the ball up the field.
"Especially when your goalie makes a great save you have to be able to get the ball down to the other side," Dennington said.
"Our offense and transition from defense to offense can be better," Offord added.
Going against a strong Cheshire lineup can only help the Gaelettes going forward, Dennington said.
The Rams swarmed the ball and applied tremendous pressure on Shelton's attack players throughout the night.
"We're not used to having a solid double team like that," the coach said.
Dennington is encouraged by her team's effort and noted that freshman Mia Camerino stepped up and contributed in the absence of some of the varsity players sidelined with injuries sustained during preseason.