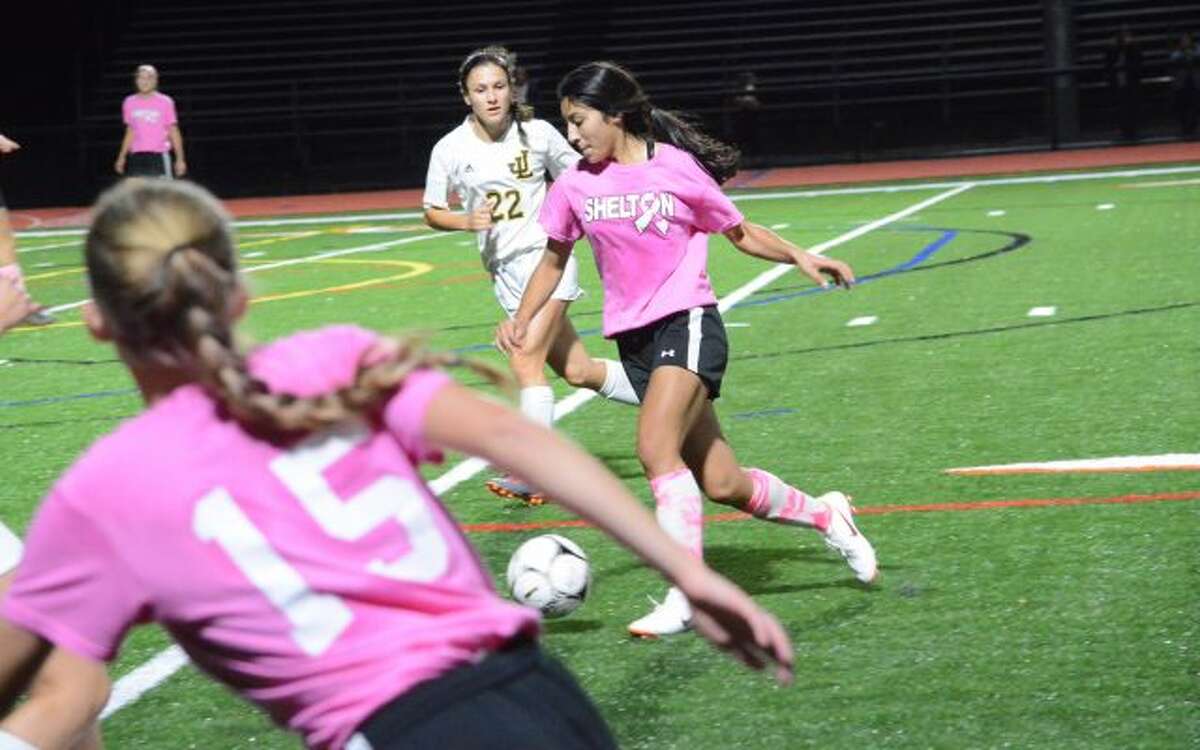 Shelton High's 2-2 tie with host Jonathan Law of Milford in SCC girls soccer action back on September 13 was made to seem as if it was much longer in the past when the two teams squared off at Finn Stadium on Saturday night.
Shelton improved to 14-0-1. Law fell to 5-5-4.
The Gaelettes handed Law its worst defeat of the season with a convincing 5-0 triumph.
Leya Vohra led the way with a hat-trick. Vohra headed home a free kick off the foot of Cassandra Beacham for a 2-0 lead that Shelton carried into halftime.
Shelton's first goal, also set up by a free kick, was scored by Beacham when she took a set piece pass from Haley Adox and drilled the ball home.
Precision passing out of the gate to begin the second half led to the Gaelettes seizing a 3-0 lead only 30 seconds into the second half.
Mackenzie Joyce headed in a cross from Haley Oko for a 3-0 lead.
Less than six minutes later, the lead extended to four when Vohra dribbled through the defense on the right side and hit the back of the net.
She finished off the three-goal effort with a blast from near the top of the 18 yard box with just under 15 minutes remaining.
Shelton goalkeeper Arianna Malick needed to make just a two saves to preserve the shutout. Shelton had strong defensive play from Erin Keary and Emily Sandin.