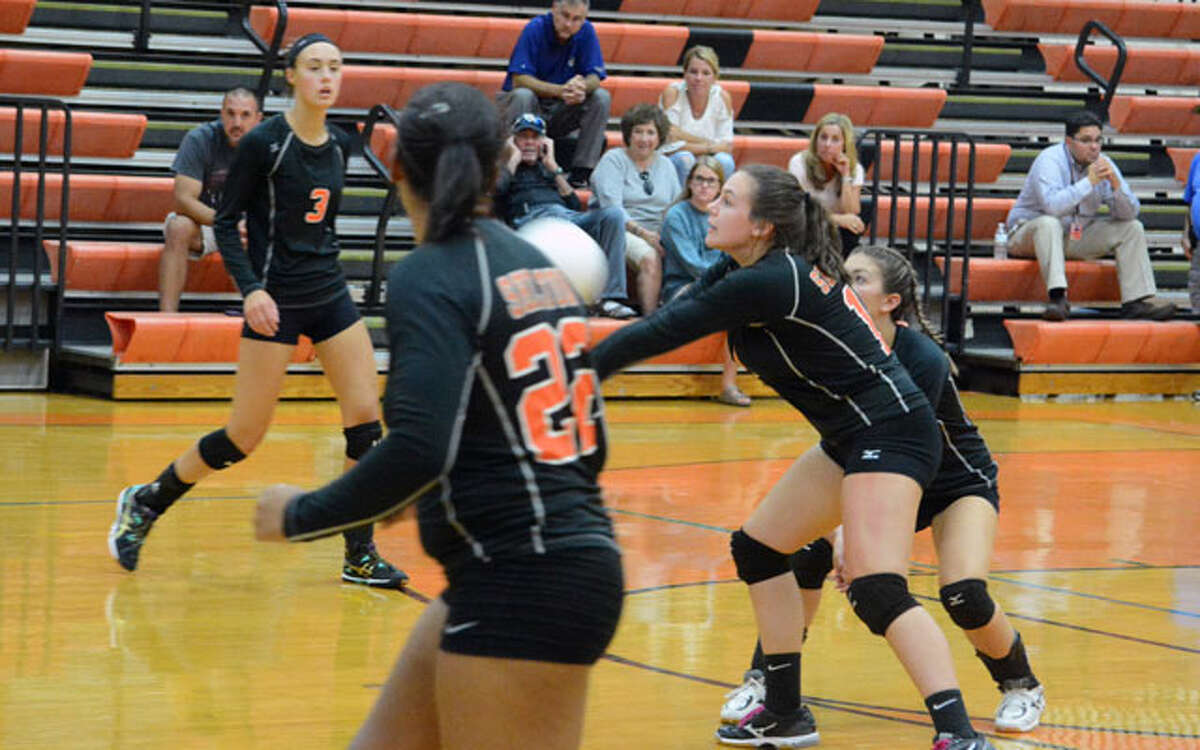 Pretty much everything was working for Shelton High's girls' volleyball team on Wednesday night.
The Gaelettes cruised to a 3-0 (25-12, 25-17, 25-9) win over visiting Sheehan at Murray Gymnasium. Shelton improved to 5-2, and Sheehan suffered its first loss to walk away with a 5-1 mark.
The Gaelettes got big performances from their captains: 17 digs, five kills and a service ace from Mackenzie Bures; and nine kills, six digs and an ace from Samantha Stevens.
It was a team effort and contributions came from many. Megan Kreitler had seven kills; Casey O'Connor compiled eight kills to go along with a block; Grace Tokarski had four aces, 25 assists and five digs; and Amity Haluschak added nine digs.
The biggest takeaway for coach LeAnne Bianchine was the way her squad puts its collective foot down when it has the lead.
"We're not letting teams back in," the coach said. "We're playing hard all the way through and we're finishing strong."
That put-away style of play carried through each of the three games in Wednesday's match. In game three, Shelton seized a 4-0 lead and never fell behind. Each time Sheehan started to chip away at the deficit the Gaelettes responded by stringing together points to create distance on the scoreboard.
One of the Shelton highlights didn't result in a point for the home team, but was an indicator of how hard the team is playing regardless of the score. With Shelton comfortably in front 21-10 in game three, Bures dove toward the net from the back row to keep the ball alive, then scrambled to her feet to get her hand on a return shot over her head, but the ball went out of bounds for Sheehan's final point of the match.
In addition to that solo effort were plenty of strong team efforts as the Gaelettes passed the ball well to set up spikes.
"We were working really well together," Stevens said.
The team's play without the ball enabled it to get into position to keep the play alive, leading to points.
"Our movement was really good," Bures said.
"We're moving – every touch of the ball they're moving," said Bianchine, adding that the squad's hitting and serving were keys to the victory as well.
Part of the reason for success on the court is made possible by the cohesiveness of the players off the court.
"This team is a family. The girls are playing like a family," the coach said. "I'm ecstatic about the way they're playing."
Bianchine said she would like to see the Gaelettes improve their blocking and covering, as well as mixing up the placement of hits.