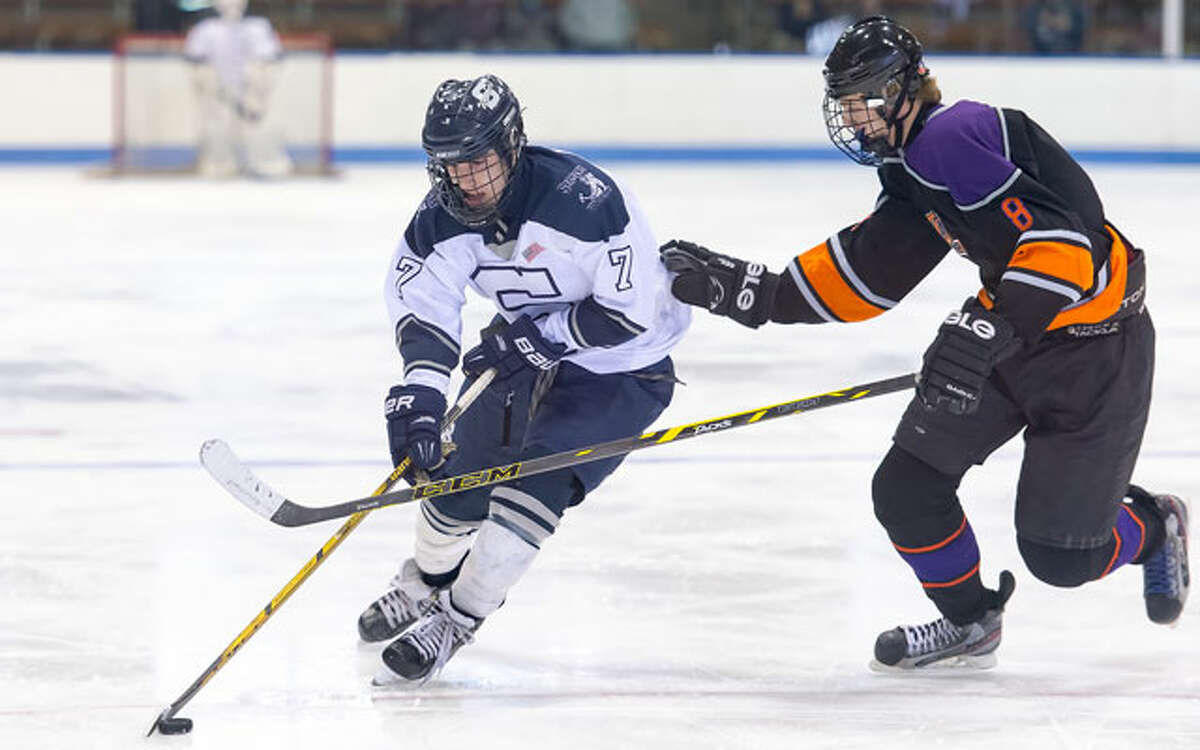 Deep within their locker room, well beyond the tears brought about by a stinging loss in a state championship final, players from the Staples/Weston/Shelton hockey team must have felt a deep appreciation late last Saturday morning for assistant coach Ben Potash.
Despite tired muscles and a feeling of remorse for missing out on the big prize, a titleholder's medallion, members of this squad had the strength and undiminished drive to come back from a three-goal deficit with another one, of what seems like, patented third-periods.
Down 4-1, the Wreckers got two goals from Sam New, one of the players who'll be returning next year, and a third from Jesse Grenspun, one of five graduating seniors, to pull even at 4 with 3:03 left on the clock.