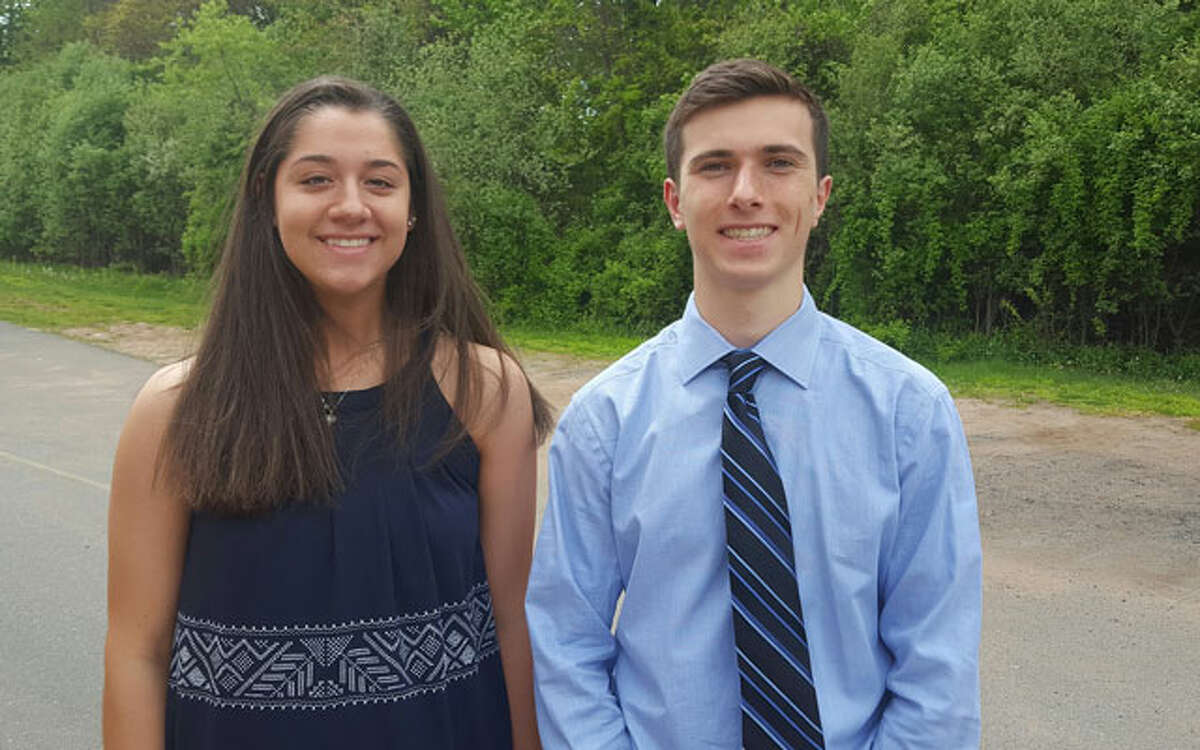 Jimmy Hunter and Arianna Berardi of Shelton High were named Southern Connecticut Conference Scholar Athletes of the Month for the Spring season.
The SCC Scholar Athlete of the Month program is sponsored by the SportsCenter of Connecticut and recognizes student athletes who have a minimum of a B (3.0) overall and earn a varsity letter.
Student athletes also demonstrate leadership qualities by being a positive role model both on and off the field and show commitment to self-improvement and put their team before themselves.
Jimmy Hunter
A member of the boys soccer and boys volleyball teams, Hunter ranked first out of 412 in his class, with a grade-point average of 102.9.