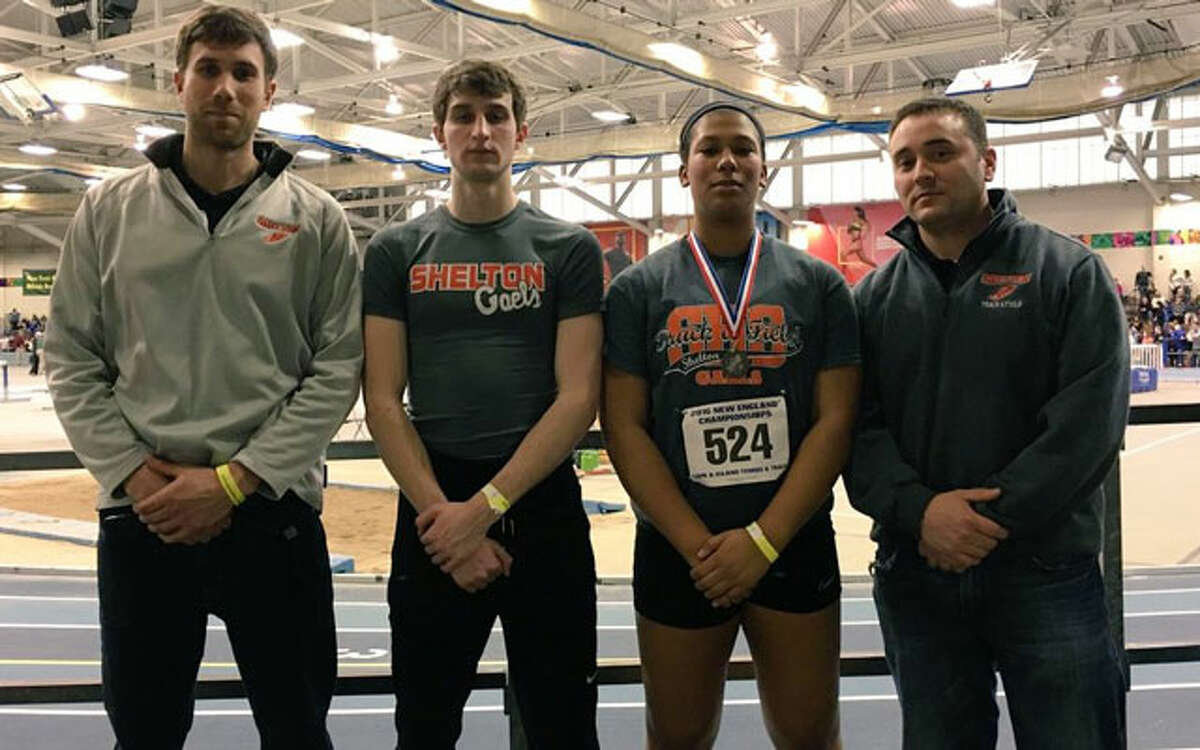 Two Shelton High School indoor track members recently competed in the New England Track Championships in Boston.
The top six competitors in each track event from Connecticut, Massachusetts, New Hampshire, Vermont, and Maine compete at New Englands.
Tyler Hansen, a senior, finished seventh overall in the 55-meter dash with a time of 6.63 and Samantha Stevens, a junior, finished second in the shot put with a throw of 43-5.5.