This is a carousel. Use Next and Previous buttons to navigate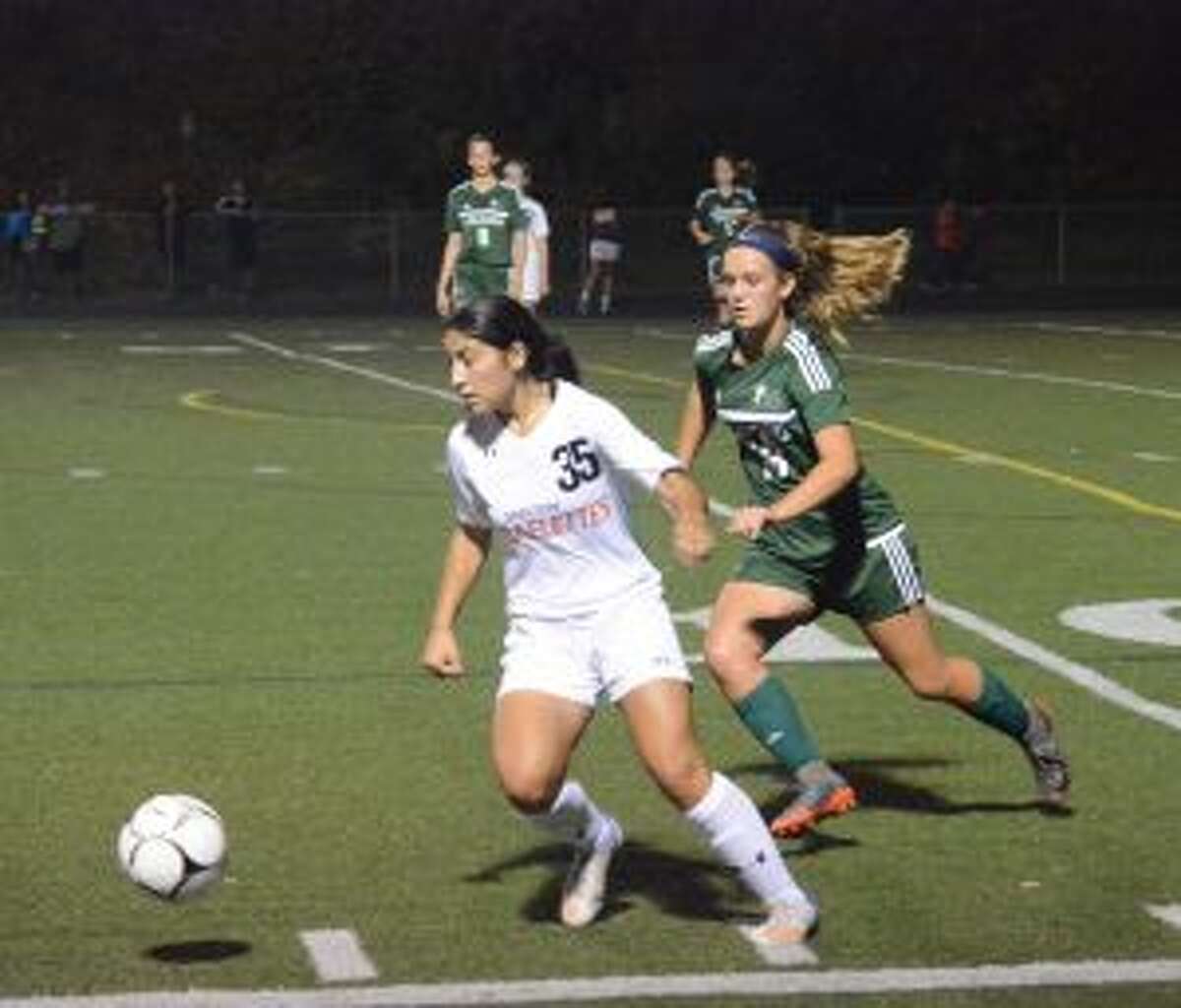 Shelton High's girls soccer team got a first-half goal from Kelly Hurd, set up by Zoe Rogers, and held off visiting Guilford 1-0 as goalkeeper Courtney Litts made seven saves on Saturday night.
With the win, the Gaelettes accomplished two things: they bounced back from a six game winning streak-ending defeat at the hands of Amity in a 1-0 loss on Monday, and avenged a tough-to-swallow season-opening tie with Guilford.