This is a carousel. Use Next and Previous buttons to navigate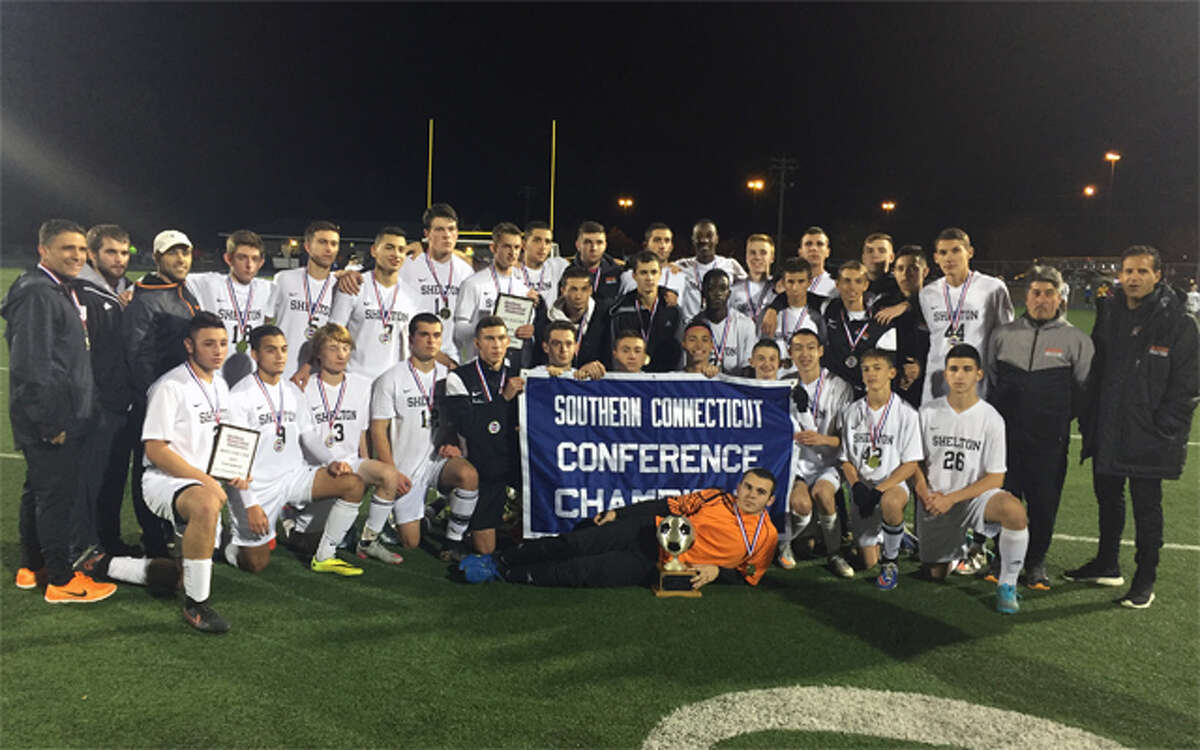 The Shelton High School boys and girls soccer teams both captured SCC titles on Wednesday night at Crisafi Field in East Haven.
In the opening game of the championship doubleheader, Mikey Sciortino's curling strike with 11:16 left in regulation gave Shelton a thrilling 3-2 victory over West Haven High.
Sciortino's game-winning goal snapped a 2-2 deadlock and gave the fifth-seeded Gaels their first SCC title in school history.
West Haven, the sixth seed, had a chance to equalize late, but Salah Oumorou drove a freekick around a wall of defenders and off the crossbar from just outside the box.
Ryan Smith opened the scoring for Shelton in the 13th minute, converting a pin-point cross from Jay Shea. Oumorou and Blaise Haba then responded with goals for the Westies (11-3-4), before Connor Prindle's low drive off of a deflection tied the game in the 28th minute.
Sciortino, who was named tournament Most Outstanding Player, then won it for the Gaels with the lone goal of the second half.